Giacomo Riccio
Residential Real Estate Broker
Feel free to contact me for all your needs of selling or buying a property at all times. No strings attached!
Find a listing
SOLD
Montréal-Nord
SOLD
2 bedrooms
1 bathroom
SOLD
Terrebonne
SOLD
6 bedrooms
1 bathroom
SOLD
Duvernay (Laval)
SOLD
4 bedrooms
2 bathrooms
SOLD
Chomedey (Laval)
SOLD
2 bedrooms
1 bathroom
SOLD
Lorraine
SOLD
4 bedrooms
2 bathrooms
We are charmed to promote an effective, concerned agent and which has heart your interests. The interpersonal skills of Mr. Riccio are a characteristic which gives the taste to all to work with him. Its respect towards the parts in negotiation is an interesting asset with its credit. Thanks to its knowledge of the real estate and its competences of setting in market, it could sell our house within a time more than reasonable and at a price according to our wantings in spite of an economy in neutral. In any time, we found that Giacomo Riccio was always positive by finding alternatives in spite of the adversity and always ready to represent our desires in order to meet our objectives. he succeeded to find the house of our dreams corresponding in all points with our criteria, and this, in a fabulous district of Riviere -des Prairies made up of mature trees and peaceful. Grazie Giacomo! You made the difference! We recommend it if you wish to carry out a real transaction while preserving a human aspect all along the processes. It would be a pleasure for us to provide you more information if you wish it.
Family Di Raddo- sale and purchase-
Montreal
Hello Giacomo, Just a short note to thank you! You are a broker, an exceptional Being! We appreciated your devotion, your listening, your availability, your person of heart and your professionalism. Moreover, you were there with each visit and believe me after having sold 14 houses, you are the only one to have made it (it was not a vain promise). You took the time to listen to us well, us to advise and you knew the property by heart. At the time of our multiple purchase offers, you did not consider your commission, but rather the respect of what was the best for us. We are very grateful to you. Especially, we want tell you that we dont consider you only as broker but as a FRIEND!!! Thank you for all.
Lyne et Dan Tournay Rosemère -Sale-
Rosemère
Giacomo, thank you for your professionalism and your excellent work for the purchase for our first house. We are satisfied with the quality of your services. You give us confidence from the first meeting. Your passion is really the customer above all. We wish you a beautiful continuity were convinced that you have the key for a great success in the real estate.
Ivana et Martin Langlois-Purchase-
Boisbriand
About me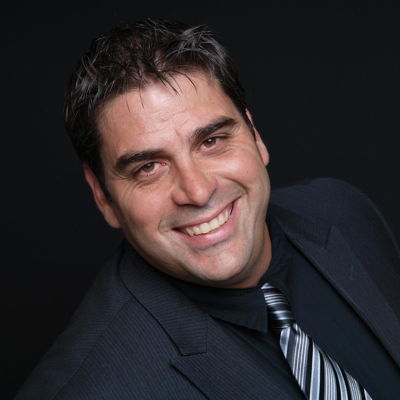 Giacomo Riccio
Residential Real Estate Broker
Customer service has always been important to me and I practiced this profession as director of sales and customer services for more than 15 years before heading to the real estate brokerage. Real Estate has always been a passion and as an investor, it gave me the desire to I get my real estate licence. My goal is to share my knowledge and to put my professionalism and experience at your service. I'm fluent in French, English and Italian.
To reach me
I propose to accompany you throughout the realization of your project. Whether for selling or buying a property, I will put at your service all my expertise to meet your expectations at all stages of your project.
RE/MAX Excellence inc.
Independently franchised and operated by RE/MAX Québec inc.
7130 rue Beaubien E., Anjou, Québec, H1M 1B2